±0.0004" Ram Repeatability
Optional Bend Sim Software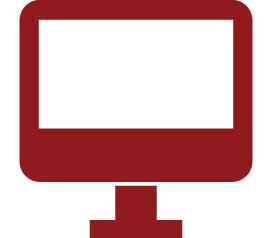 Touchscreen HMI Control
Backgages up to 5 axes
All CINCINNATI press brakes are built to meet the demands of multi-shift operations. Advanced features including multi-axis backgages, power clamping, increased stroke, automatic crowning and off-line programming are available to increase versatility and reduce setup time.
Proform+ Series Press Brake
The Proform+ has dual pressure transducers on its hydraulic cylinders for increased tonnage accuracy, and digital encoders to deliver ±0.0004" (0.01 mm) ram repeatability for close-tolerance forming and higher part quality.
The press brake's PC-based control is now bed-mounted to the machine with a swinging pendent arm mount, and has been upgraded to include a trackball and keyboard. An optional Wila crowning system compensates for bed and ram deflections during bending, and eliminates the costly trial-and-error approach used in traditional die shimming. Available Proform+ models include 90- to 350-ton capacity and overall bed lengths from eight to 16 ft.
The Proform+ includes numerous premium-engineering features that ensure reliable, long-lived operation. Clevis-mounted cylinders and centerline loading confine operating stress to the main housing, eliminating cylinder misalignment. The Machine's Variable Volume Load Sensing (VVLS) hydraulic system lowers maintenance costs and increases energy efficiency. Hydraulic cylinders use hardened piston rods with precision guiding to minimize oil leaks, and the machine's heavy plate frame is precision machined and rigidly interlocked – not welded – to better resist deflection for years of precision forming at maximum loading.
The Proform+'s powerful, PC-based control combines 3D graphics interface with simple touch-screen operation to speed setup and programming times, as well as optimize throughput. New part programs can be generated through manual data entry or by drawing the part in cross-section or flat pattern, and then selecting tooling and bend sequence. A special job setup page displays tool segment lengths and tool locations, as well as notes to improve part consistency.
The Proform+ is available with a variety of tool holders, filler blocks and clamps to accommodate most major tooling types, including American or European-style tooling. The new press brake includes a standard bolt-on manual quick clamp or optional bolt-on hydraulic clamps to accommodate major manufacturers' die designs. Both clamps dramatically reduce setup time. An optional 5-axis backgage – with fast positioning speeds, flip backgage fingers with hardened dowel pins, 40-inch gage points and auto flange correction – handles a variety of complex parts. In addition to the new Wila crowning system, the Proform+ is also available with CINCINNATI's Auto Crown, an automatic, hydraulically-powered crowning device that can produce angles within ±1/2° variation along the bend line.All Proform+ models have a quick-access emergency-stop button in the center of the operator station, with an additional palm button and footswitch available for two-operator jobs.
Features
± 0.0004" Ram Repeatability

Touchscreen Human Machine Interface

Optional Bend Simulation Software (offline)

Graphical Tool Library and Part Views

Optional Backgages up to 5 axes

1 Year Parts & Labor Warranty

ANSI B11.3 Compliant
Purchase Press Brake Tooling
Press Brake tooling can be purchased on our online store. Go to online store
ARE YOU MAKING COMPLEX PARTS?
Make your own custom tooling!
Upgrade Options
If you already have a CI Press Brake and are wanting more productivity features, below are available upgrades.
Press Brake Software
This software is available for the Proform+ Series Press Brake. Click on the image to learn more about each software.