±0.0004" Ram Repeatability
Optional Bend Sim Software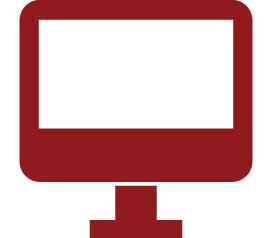 Touchscreen HMI Control
Backgages up to 5 axes
All CINCINNATI press brakes are built to meet the demands of multi-shift operations. Advanced features including multi-axis backgages, power clamping, increased stroke, automatic crowning and off-line programming are available to increase versatility and reduce setup time.
BASEFORM Series Press Brake
CINCINNATI's Baseform press brake is an affordable, precise, and available for quick delivery.
The Baseform includes a powerful PC-based control. Available in 90- and 175-ton capacity models, the entry-level Baseform includes a microcrowned bed, and ±0.0004-in. ram repeatability. The Baseform comes standard with a backgage designed to reduce setup and handling time in processing a wide variety of jobs. Operators can easily program backgage positions necessary to form multiple flanges in one handling. Gage allowance, clamp position, retract distance and gage pause are also programmable, and a closed-loop servo drive provides fast, precise gage positions. A full-length bar, two adjustable gage holders with two sets of fingers and a positioning tool are standard equipment.
Features
Ram Repeatability ± 0.0004"

Heavy Duty Construction

Touchscreen Human Machine Interface

Offline Bend Simulation Software (optional)

Bolt-on Ram Nose

Precision CNC and Heavy Duty Backgages

ANSI B11.3 Compliant
Purchase Press Brake Tooling
Press Brake tooling can be purchased on our online store. Go to online store
ARE YOU MAKING COMPLEX PARTS?
Make your own custom tooling!
Dynamic Thickness Compensation
CINCINNATI's Dynamic Thickness Compensation provides accurate bending capability over a broad variety of materials. Parts bent with "true" air bend dies, generating more than 3% of the machine's capacity and having included angles between 75 and 155 degrees may benefit from CINCINNATI's Dynamic Thickness Compensation.
Upgrade Options
If you already have a CI Press Brake and are wanting more productivity features, below are available upgrades.
Press Brake Software
This software is available for the Baseform Series Press Brake. Click on the image to learn more about each software.