±0.0004" Ram Repeatability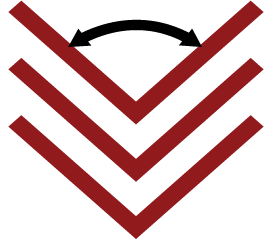 Dynamic Thick. Compensation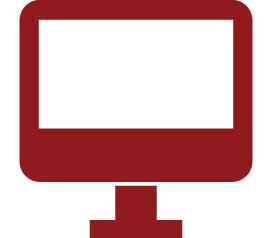 Touchscreen HMI Control
Backgages up to 6 axes
All CINCINNATI press brakes are built to meet the demands of multi-shift operations. Advanced features including multi-axis backgages, power clamping, increased stroke, automatic crowning and off-line programming are available to increase versatility and reduce setup time.
AUTOFORM+ Series Press Brake
CINCINNATI AUTOFORM+ CNC Press Brake combines precision forming capabilities with leading edge control technology.
The AUTOFORM+ is highly versatile. It can handle sheet metal or plate, and can form complex or simple parts with ultimate precision. It is capable of accepting both American and European style press brake tooling. An accurate press brake requires a precision leveling system. The AUTOFORM + meets this requirement by having a .00002" resolution glass scale encoder mounted on each side housing. Ram repeatability is verified prior to shipment at maximum forming speed to be within ± 0.0004" (3 Sigma) along the entire length of the press brake.
Features
±0.0004" (3-sigma) Ram Repeatability

Touchscreen Human Machine Interface

Bend Simulation Software (control and offline)

Dynamic Thickness Compensation

Optional Backgages up to 6 axes
Purchase Press Brake Tooling
Press Brake tooling can be purchased on our online store. Go to online store
ARE YOU MAKING COMPLEX PARTS?
Make your own custom tooling!
Dynamic Thickness Compensation
CINCINNATI's Dynamic Thickness Compensation provides accurate bending capability over a broad variety of materials. Parts bent with "true" air bend dies, generating more than 3% of the machine's capacity and having included angles between 75 and 155 degrees may benefit from CINCINNATI's Dynamic Thickness Compensation.
Upgrade Options
If you already have a CI Press Brake and are wanting more productivity features, below are available upgrades.
Press Brake Software
This software is available for the Autoform+ Series Press Brake. Click on the image to learn more about each software.