± 0.0002" Ram Repeatability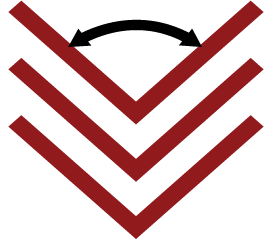 Dynamic Thick. Compensation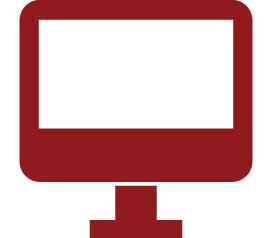 Touchscreen HMI Control
up to 6 axes Backgage
All CINCINNATI press brakes are built to meet the demands of multi-shift operations. Advanced features including multi-axis backgages, power clamping, increased stroke, automatic crowning and off-line programming are available to increase versatility and reduce setup time.
MAXFORM Series Press Brake
Higher speeds mean more production.
Higher speeds mean more production. To get higher speeds, CINCINNATI has made large strides in press brake design. The MAXFORM is the most advanced press brake ever offered by CINCINNATI. Models are available from 90 tons to 350 tons, up to 14' lengths. The MAXFORM produces maximum productivity through fast programming, fast setup and fast cycle speeds. Improved part consistency is achieved with the touchscreen computer control that simplifies file management and provides detailed setup information with each saved program. Operators are guided through each step of the bend sequence with 3D part views.
Features
± 0.0002" (3-sigma) Ram Repeatability

Exceptional Ram and Backgage Speeds

Touchscreen Human Machine Interface

Bend Simulation Software (control and offline)

Dynamic Thickness Compensation

Angle Measuring (optional)

Bolt-on Ram Noses for Sectionalized Tooling

Up to 6 axes Backgage

6-LT Linear Motor Backgage (optional)

Programmable Auto Crown (optional)

CNC Programmable Filler Block (optional)

ANSI B11.3 Compliant
Purchase Press Brake Tooling
Press Brake tooling can be purchased on our online store. Go to online store
Are you making complex parts?
Make your own custom tooling!
Dynamic Thickness Compensation
CINCINNATI's Dynamic Thickness Compensation provides accurate bending capability over a broad variety of materials. Parts bent with "true" air bend dies, generating more than 3% of the machine's capacity and having included angles between 75 and 155 degrees may benefit from CINCINNATI's Dynamic Thickness Compensation.
Upgrade Options
If you already have a CI Press Brake and are wanting more productivity features, below are available upgrades.
Press Brake Software
This software is available for the Maxform Series Press Brake. Click on the image to learn more about each software.