Steel Plated Frame
80 lbs/hour Feedrate
Linear Motor Drives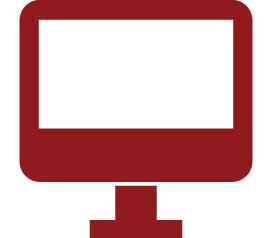 Touchscreen Control
Commodity Materials
3 Print Sizes Available
Cincinnati Incorporated, in partnership with Oak Ridge National Labs, has developed the world's first industrial size 3D printer and taking additive manufacturing to a large scale.
BAAM
We've made history with our ground-breaking 3D printing technology. This technology allows you to create 3D large-scale products in a matter of hours.
BAAM (Big Area Additive Manufacturing) is an industrial sized, additive machine. The machine uses the proven design and technology from our laser platform, including the machine frame, motion system, and control, and has been adapted with an extruder and feeding system. BAAM was designed to allow 3-D printing to be used for production manufacturing. The size and speed allow large parts to be made quickly. The ability to use commodity thermoplastic materials means that the cost per part will be reasonable. By designing a system with an open architecture for material vendors, material costs will be kept lower and with more options.
Features
Steel Plated Frame

80 lbs/hour Feedrate

Linear Motor Drives

Touchscreen Control

Commodity Materials

Print Areas Available:

140" x 65" x 72"

140" x 65" x 98"

240" x 90" x 72"
What is Additive Manufacturing?
3D printing or Additive manufacturing is a process of making a three-dimensional solid object of virtually any shape from a digital model. 3D printing is achieved using an additive process, where successive layers of material are laid down in different shapes. 3D printing is also considered distinct from traditional machining techniques, which mostly rely on the removal of material by methods such as cutting or drilling (subtractive processes).
BAAM receives R&D 100 Award
Cincinnati Incorporated and Oak Ridge National Laboratory collect process/prototyping product of the year for their collaboration on Big Area Additive Manufacturing machine.
We made history by 3D printing a life-size car, but we didn't stop there. We've 3D printed a replica of the Orion Spacecraft, House, and Printed Utility Vehicle (PUV).