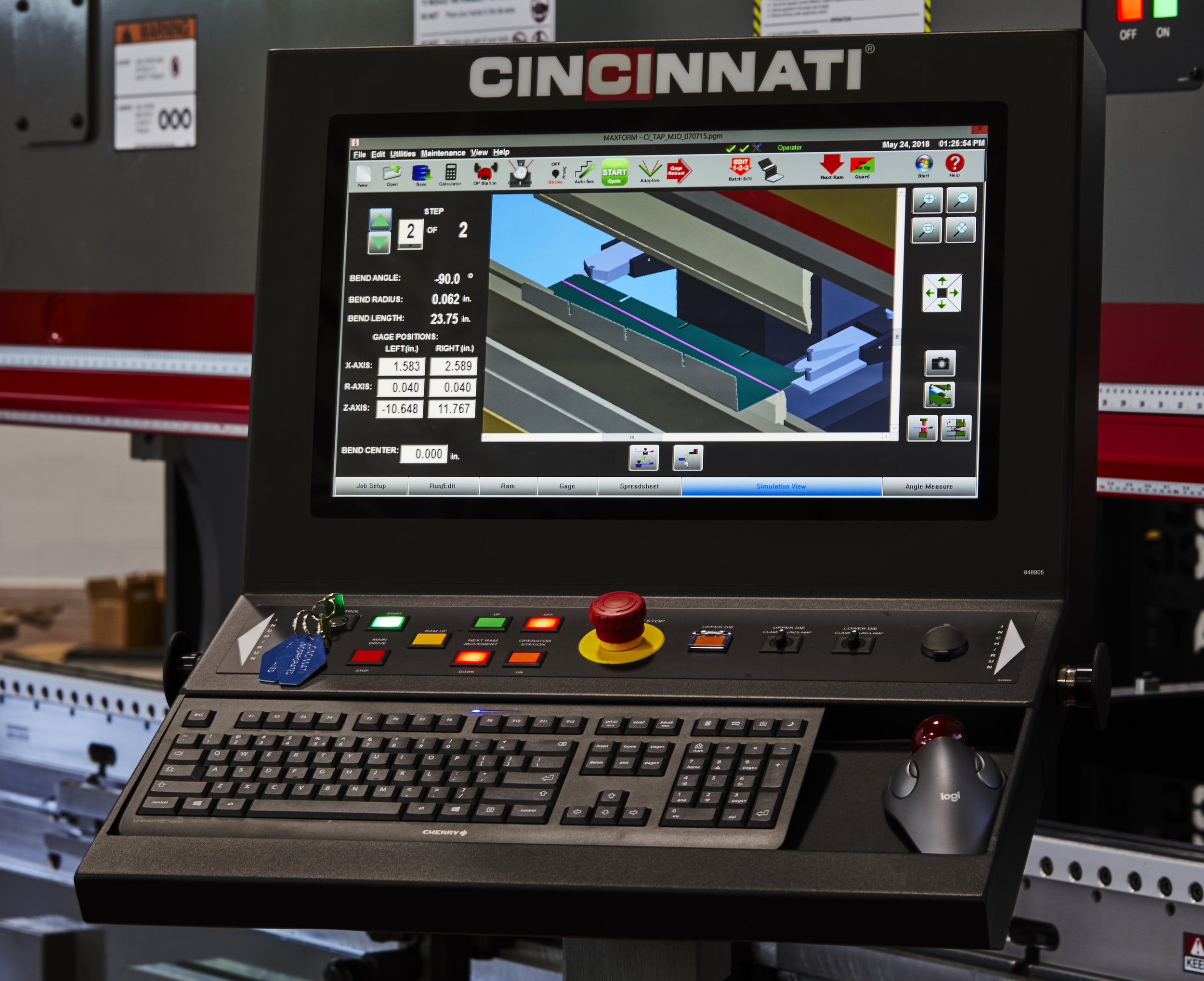 Upgrade your press brake's monitor and enjoy all the benefits that come with a larger screen!
Press Brake Control Monitor Upgrades
Enhance your CINCINNATI press brake by replacing the 15" display with a robust, 22" HMI display.
The following press brakes are eligible for the enhancement:
MAXFORM | AUTOFORM+ | PROFORM+
The process can be completed within 4 hours with a CI service technician. A larger display allows operators an improved interface to the machine control graphics.
Additional Upgrades Available